Meet Dr. Kahlon
Dr. Erin Kahlon works together with her exceptional team to provide you with the highest quality dental experience through our commitment to excellence. Her goal is to help you achieve optimal oral health for a lifetime!
Learn More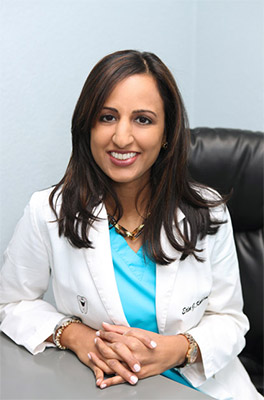 Welcome to Cocoa Beach Family Dentistry
Dr. Erin Kahlon offers high-quality dental care with a gentle touch. She and the Cocoa Beach Family Dentistry team ensure every patient feels welcome, heard, and at ease during the visit.
For Dr. Kahlon and our staff, dentistry is more than fixing teeth it is connecting with each patient, building rapport, and working with the person to achieve and maintain optimal dental health and a smile you're proud to share!
In addition to preventive care, including dental exams and cleanings, Dr. Kahlon offers:
Everyone at Cocoa Beach Family Dentistry looks forward to getting to know you. Working together, we will achieve that beautifully healthy and natural-looking smile you deserve!
Contact our Cocoa Beach, FL dental office, which serves Cape Canaveral, Merritt Island, and Brevard County, to schedule a complimentary consultation today!